There aren't any new issues of "My Little Pony", "More than Meets the Eye", or "Robots in Disguise" coming out this week, but we ARE getting something... And that something is a comic book that I've been looking forward to for quite a while now: "Transformers Spotlight: Trailcutter"!
What makes this particular comic book so special? Well, it's the first issue of the "Transformers: Spotlight" series to tie directly into the storyline of MTMTE, sharing the same writer (James Roberts) and the same setting (the Lost Light)! More specifically, it takes place between MTMTE issue #5 and #6, but also works perfectly fine as a standalone comic.
Check out the summary and an awesome preview below!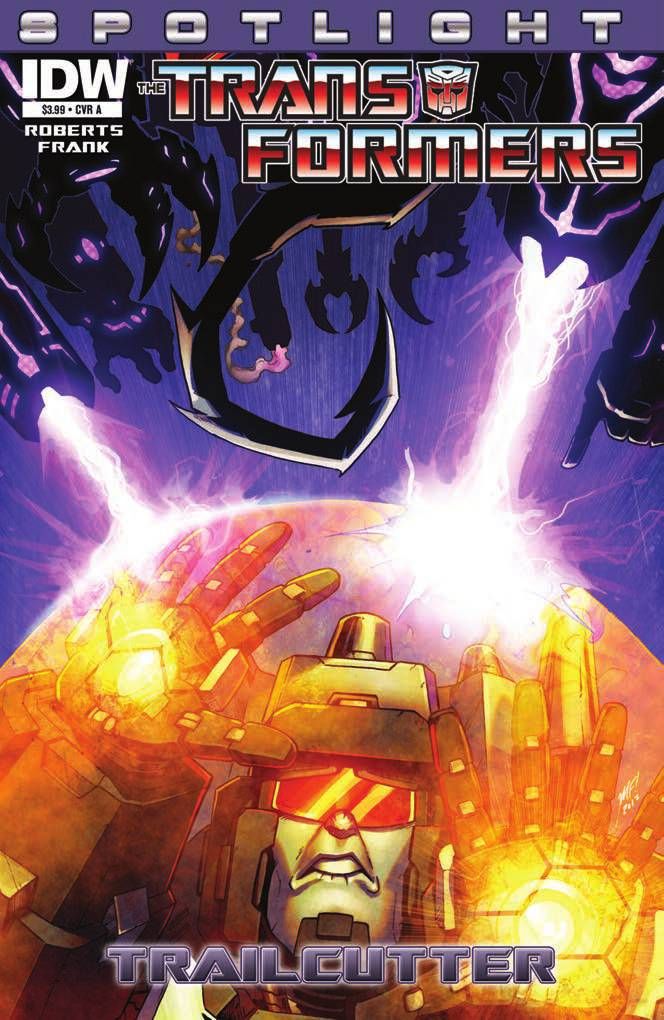 Transformers Spotlight: Trailcutter
$3.99
Story by: James Roberts, Art by: Matt Frank
"
STEALTH ATTACK! Trailcutter has a problem: the Lost Light has been taken over by the Decepticons—and no one else seems to have noticed! Can the Autobots' defense strategist singlehandedly see off an army of infiltrators? And even if he does, will it convince his crew mates that he's got more to offer than kind words and forcefields?
"
Click here to check out a preview of this issue on Full Metal Hero.
comiXology link: Transformers: Spotlight *new issue will be out on April 3*