Another week, another new batch of comic books! And this week we're getting a
new issue of "My Little Pony"
, a new issue of "Robots in Disguise", AND a new collected volume for "Robots in Disguise"!
Speaking of collected volumes, I've noticed something after posting about the one for "More than Meets the Eye" that came out a few weeks ago... It's STILL not out on comiXology! This leads me to believe that they don't put these things up until they've been out for a while, and that when they DO eventually put them up, they're available at a discounted price right from the get-go. And this, of course, would negate my earlier concerns about pricing inconsistencies for those who choose to get their comics in digital form. So yeah... I'm glad I got that cleared up, heh...
Anyway, you can check out all the details on tomorrow's new comics below!
EDIT: After a very recent trip to my local comic shop, I finally discovered that
the release date for issue #6 of "My Little Pony: Friendship is Magic" was actually pushed to next week
... As you may notice, I've edited this post to reflect the "new" information. I apologize for any confusion I may have caused...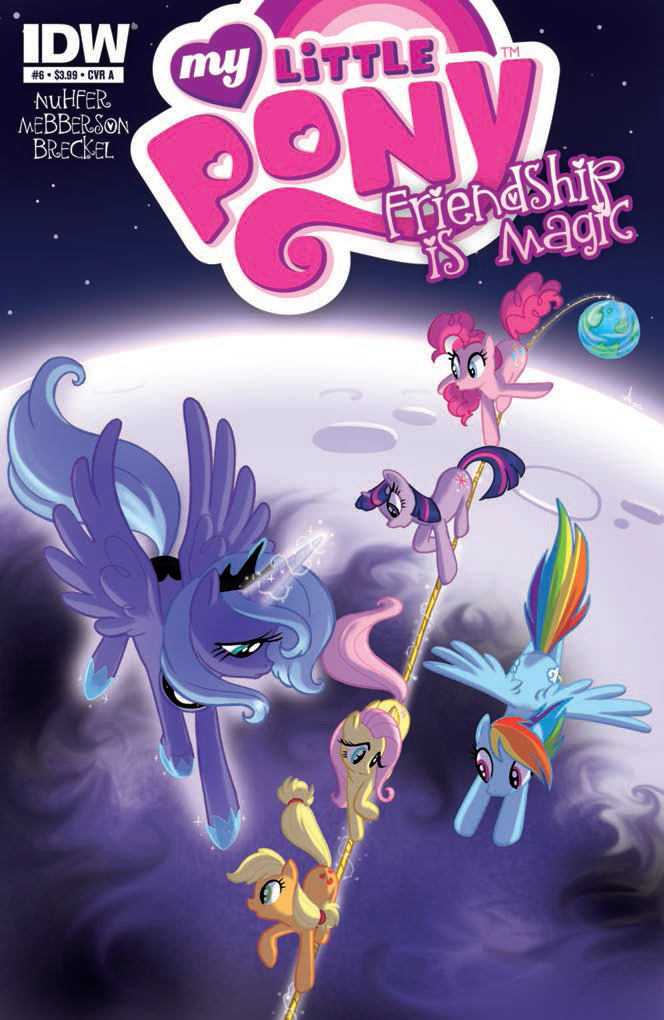 My Little Pony: Friendship is Magic #6
$3.99
Story by: Heather Nuhfer, Art by: Amy Mebberson
The Transformers: Robots in Disguise #16
$3.99
Story by: John Barber, Art by: Andrew Griffith
"
FINAL BATTLE! The leadership of Cybertron will be decided once and for all! It's all-out war against the forces of MEGATRON! Will the Autobots wrest control from their attackers—or will the DECEPTICON flag fly over Cybertron forever? Heroes will fall, and nothing will stay the same.
"
SPOILERS >
Click here to check out a preview of this issue on seibertron.com
< SPOILERS
The Transformers: Robots in Disguise Volume 3
$17.99
Story by: John Barber, Art by: Livio Ramondelli, Brendan Cahill, & Guido Guidi
"
Orion Pax—the former OPTIMUS PRIME—follows a rogue group of DECEPTICONS into one of the greatest mysteries ever to face the AUTOBOTS! Also, The mysterious Metrotitan arrives on CYBERTRON—smashing into the ruins of the legendary Crystal City! Meahwhile, Tensions ratchet up between AUTOBOTS and DECEPTICONS as violence breaks out in the heart of the city… and PROWL looks for someone to blame. Is DIRGE a convenient target—or the key to what comes next?
"
(Contains Annual 2012 and issues #10-11.)
comiXology link: Transformers: Robots In Disguise Ongoing