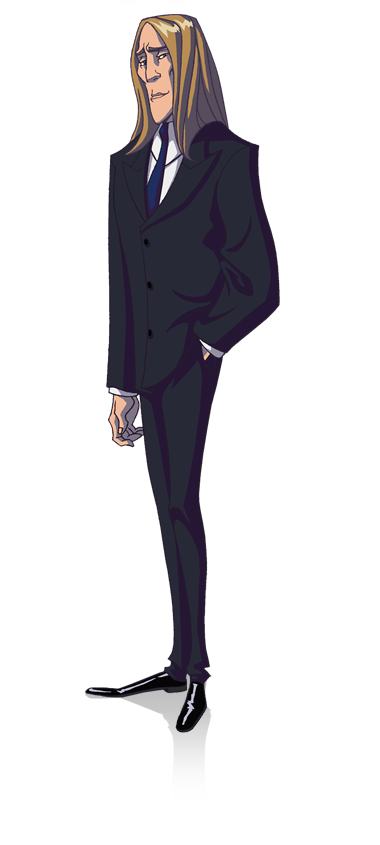 Another season finale is upon us.
And the lineup post is later than ever. Alas, the chaos that accompanies a semester's end has taken its toll on me. I must sleeeeeeeep... zZzZzZzZ...
Anyway, part 2 of Kaijudo's season 1 finale will be airing today (12/15). As was the case with Care Bears, I've yet to see anything pertaining to a possible second season, but I'll be sure to post new information as it comes.
This Saturday's lineup includes new episodes of MLP, Littlest Pet Shop, Kaijudo, Dan Vs., and The Haunting Hour. All of which will once again be airing at the same time they aired last week. However, there's another series that's getting a new episode on Sunday... Secret Millionaires Club. For those of you who don't know what it is, it's "an animated series that features Warren Buffett as a mentor to a group of entrepreneurial kids whose adventures lead them to encounter financial and business problems to solve." It might be more well-known as a
web series
, but it has also had full-length episodes air on The Hub every once in a while.
Now, check out the lineup after the break.
Littlest Pet Shop
11:30AM ET
"
Russell Up Some Fun
"
"
Russell creates his alter ego and dons a wild Hawaiian shirt while Blythe helps Sue through her own identity when she starts copying her fashions.
"
Kaijudo: Rise of the Duel Masters
2:00PM ET
"
The Rising: Part 2
"
"
As The Choten's plan appears to be falling into place, Ray, Gabe, Allie, and the Duel Masters must do everything in their power to save Earth from being changed forever.
"
Dan Vs.
4:00PM ET
"
The High School Reunion
"
"
Dan plans to pull the ultimate prank on his high school reunion out of revenge for not inviting him.
"
The Haunting Hour
6:00PM ET
"
The Girl in the Painting
"
"
When a girl in a painting captures the attention of Becky (Bailee Madison), she becomes enthralled with the image and steps into the world of the girl in the painting -- only to find that life is not perfect on the other side.
"
Secret Millionaires Club
9:00AM ET on Sunday, 12/16
"
The Cost of Giving
"
"
The Secret Millionaires Club helps a local restaurant owner increase customer awareness of his business, while Lisa faces a potential burnout before learning an important lesson on life-balance.
"